Image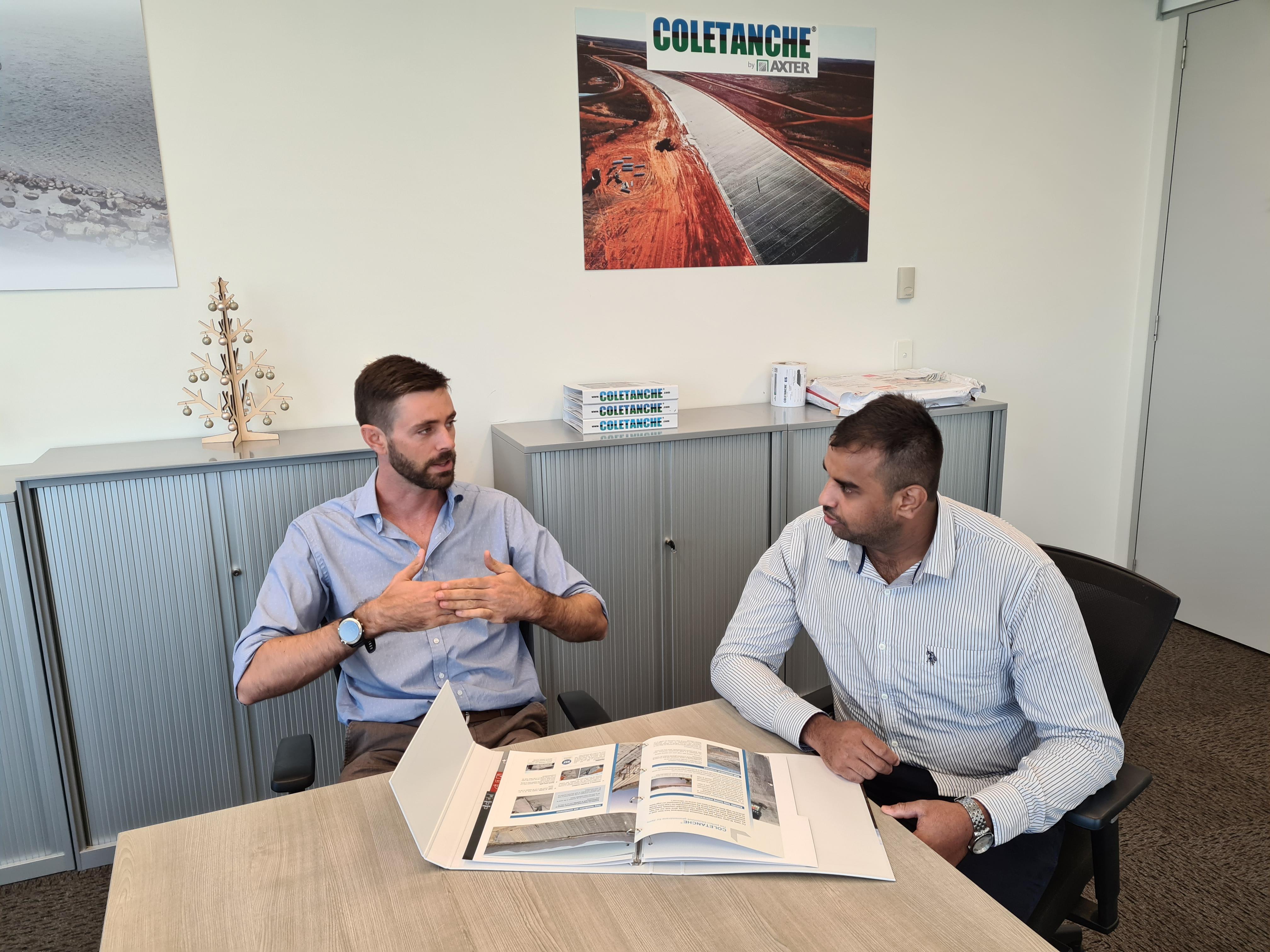 ACIGS is Now Proudly Hosting the Job Shadowing Program
On-the-job learning can be a lifechanging opportunity. It puts a young person at the heart of the action in a real workplace, supercharges their subject knowledge beyond the classroom, and offers access to key contacts that could make the difference to a future career. Meanwhile, host companies benefit from meeting exciting new talent with minimum fuss.
What is the IGS Job Shadowing Program?
The IGS Job Shadowing scheme connects IGS Young Members with geosynthetics companies, providing an in-person or virtual session for student engineers to learn from geosynthetics professionals in a real-world working environment.
Who can apply?
The IGS Job Shadowing Program is looking for enthusiastic, motivated, ambitious students keen to enrich their study with on-the-job experience and training. Applicants must be an IGS Young Member and meet one of the following criteria:
Be in full-time undergraduate education

Studying for a Masters degree or doctorate

Carrying out post-graduate research

Completed one the above degrees no more than one year prior
Businesses do not need to be IGS corporate members to take part in their first facilitation but must become members if they wish to host programs in subsequent years.
Students and companies will be matched at the discretion of the chapter but student applicants can express a preference of type of company and department they wish to gain experience in.
How does it work?
ACIGS will pair eligible students with a corporate hosts.
Implementation of the program can vary however, at a minimum, students should expect a day in person shadowing an engineer working with geosynthetics, or have a virtual two-hour meeting with them. The virtual option could include a short presentation by the host company, a Q&A and virtual site tour.
Lunch, hosting, and travel costs are eligible for reimbursement up to $200. No lunch is required if the session is online.
Host companies are also invited to offer enhanced opportunities such as a week's paid work experience or extended placements, which can be discussed with the chapter representative as appropriate.
On completion of their job shadowing, students must submit a short report to their chapter about their experience.
What are the benefits of the Job Shadowing Program?
The IGS Job Shadowing Program is an incredible chance for early-stage engineers to develop their careers and network as well as build life skills and confidence.
As a corporate host, businesses get to connect with some of the industry's best and brightest talent and give something back to the geosynthetics community.
Students
Stand out from the competition

Networking opportunities

Real world picture of life in your field

Boost technical knowledge

Prepare for employment

Gain experience and references for your résumé
Corporates
Give something back

Access new talent and ideas

Integrate with your existing student schemes

Strengthen engagement with the IGS

Invest in the next generation
How to apply 
Students should complete the form below and upload their resumé or CV, including details of the type of experience they are looking for, why they want this opportunity, and availability.
Corporate members are invited to either respond to an 'Expressions of Interest' request sent out by ACIGS, or are encouraged to contact the chapter directly at info@acigs.org if they are interested in offering placements.
All applications will be assessed by ACIGS and students contacted if they have been successful. The IGS Young Members Committee will support chapters to facilitate the scheme in the best way for their members so frequency and provision of placements may vary depending on chapter resources.
Good luck with your applications!