On 18th November our Executive Committee and Company Member representatives attended the 2021 Annual General Meeting (AGM). The meeting covered important agenda items such as President's report, Treasurer's report, Secretary's report.  This meeting was also a great chance for everyone to catch-up and discuss a varieties of topics including young members activities, voting items as well as the proposed plans for 2022.
After the AGM concluded, a dinner was held at Eagle Street, Brisbane. This provided a great opportunity for everyone to catch-up and network amongst themselves in a casual setting whilst enjoying dinner.
Thanks to everyone that attended both in person and online.  ACigs is looking forward to providing members the highest quality of educational and society activities in 2022.
Image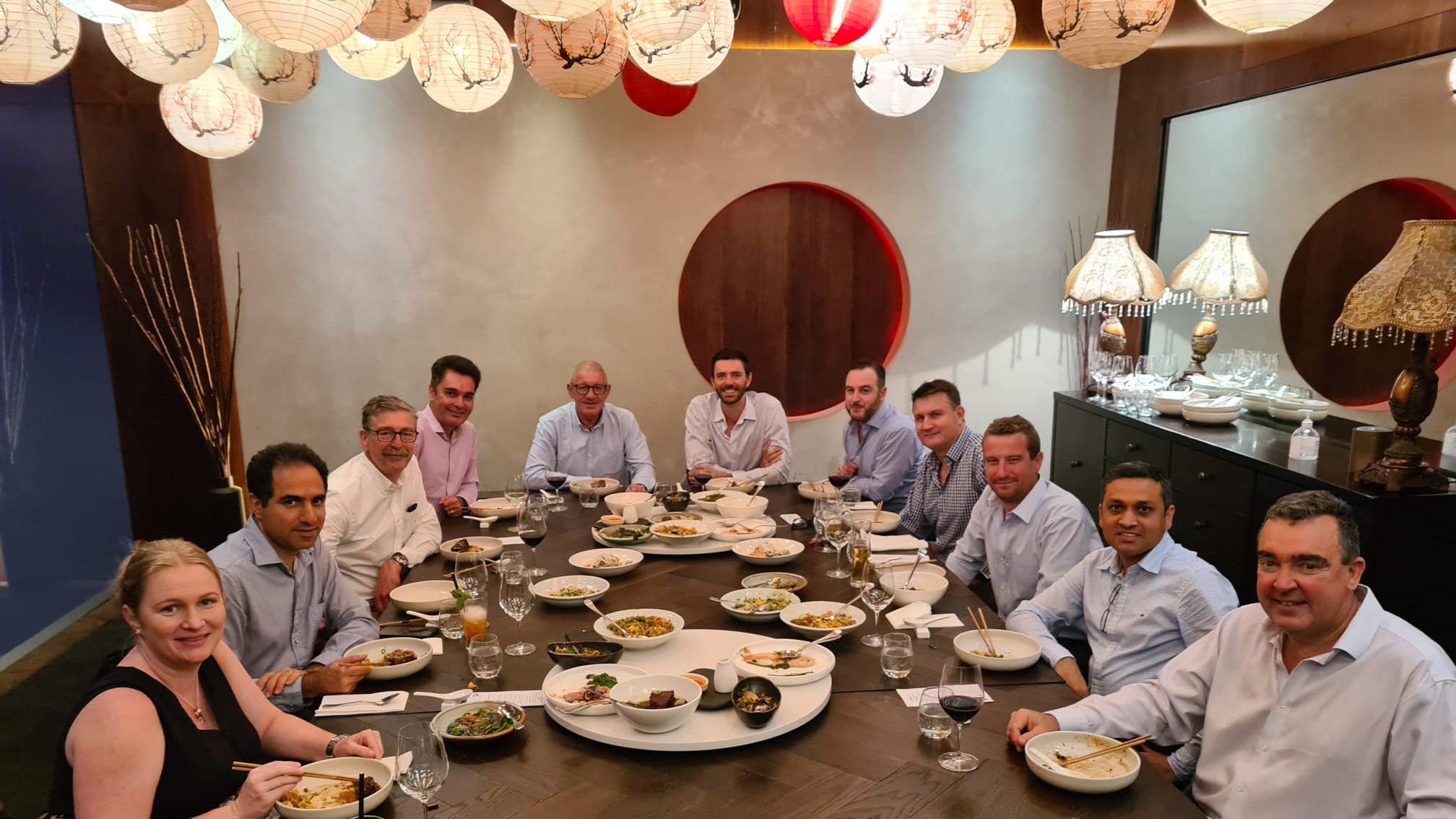 Dinner Attendees from bottom left to bottom right -
Rhiannon Lisle (GreenTec Consulting) Amir Shahkolahi (Global Synthetics) Graham Fairhead (Fabtech) Siamak Paulson (ADE Consulting) Phil Ball (TenCate) Preston Kendall (Axter Australia) Marc Amtsberg (Atarfil) Ryan Hackney (Geofabrics) Andy Warwick (Global Synthetics) Koustubh Chandorikar (Kramer Ausenco) Rob Mcilwraith Aaxter Australia)